I'm Dan Sullivan, owner of Sullivan Landscaping. I've been in the Belleville/New Glarus area landscaping and selling nursery stock for 35 years. My seasoned crew of lanscapers is one of the most experienced in the state of Wisconsin.

Our expertise spans all phases of landscaping, though we emphasize lavish plantings and brick paving (walks, patios, etc.). My 35-plus years of experience in lanscape engineering and design accompany the products and services we provide.

I also represent McKay Nursery Company as a provider of fully guaranteed trees and shrubs--whether we plant them or you do.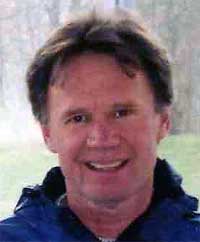 For the do-it-yourselfer, we sell and deliver:
The best premium double shredded bark anywhere
Colored mulches
Crushed stone
Two sizes of washed stone
Quality trees & shrubs

Call and make an appointment to look at your landscape needs. There is no charge for the first visit and generally not for quotes or estimates. Call as well for prices for stone, bark or plants. We look forward to meeting and serving you.